ICP is at the leading edge of integrative care and offers the following services:
Healing Touch training for your nurses and healthcare professionals
Consultation for setting up new program policies and procedures
Templates for consistent implementation and communication of results
Support for your Healing Touch students and practitioners
Sourcing Healing Touch Certified Practitioners and Instructors to help you meet needs
Our education and consultation services provide the tools you need for an effective, sustainable integrative care program in your facility. We support you in providing the highest quality integrative care to your patients. Whether you are doing an initial investigation, or you want to add Healing Touch to an existing program, we are here to help you.
Although Healing Touch is the core modality of the program, the ICP services can be used to promote and support the use of all evidence-based integrative therapies.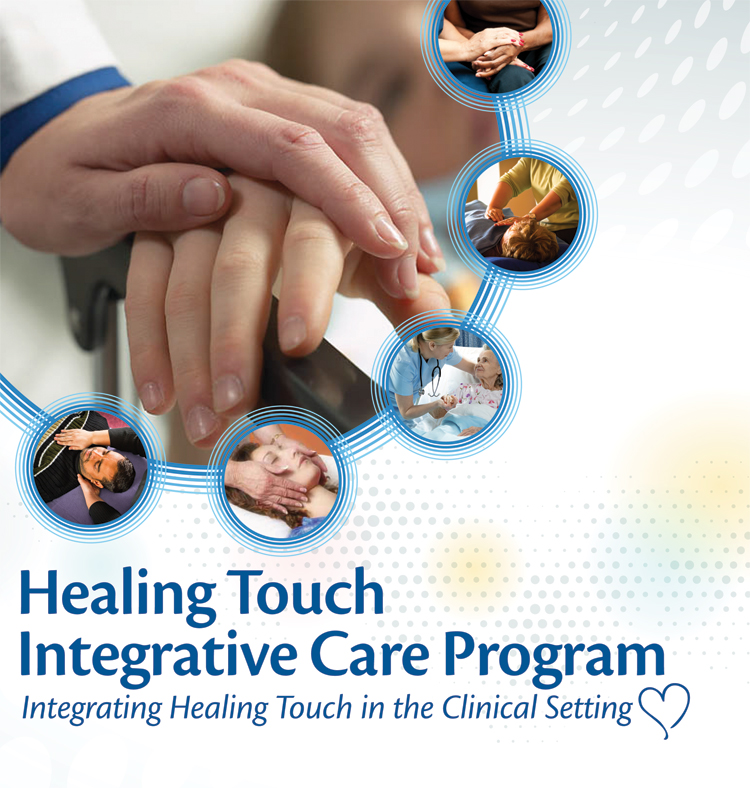 Co-authored by Dr. Lourdes Lorenz, DHA-abd, MSN-IH, RN, AHN-BC, NEA-BC, and Healing Touch Program, the Healing Touch Integrative Care Manual: Integrating Healing Touch in the Clinical Setting is a comprehensive guide that provides structure, process and customizable tools for implementing an integrative care program in your facility. Download the Manual Datasheet.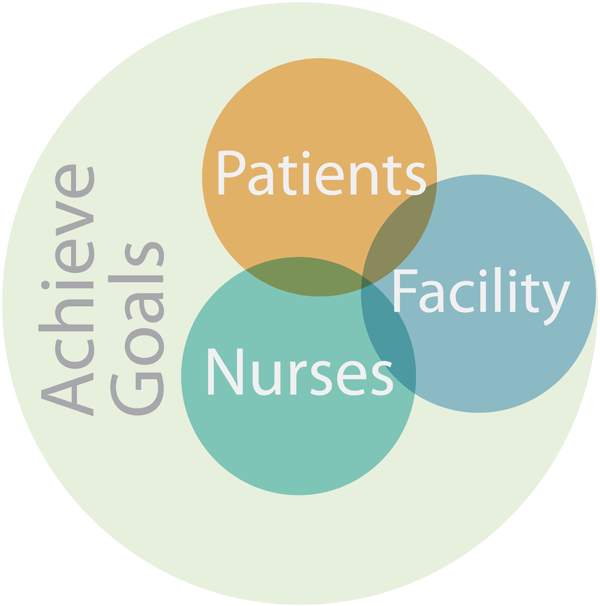 We Can Help You Achieve Your Goals
Healing Touch has the ability to transform healthcare for both patients and nurses, decreasing facility costs and improving reputation. Healing Touch supports you in achieving your goals related to patient care, nurses and your facility.
Patient Goals
Pain management and mood enhancement
Improve patient satisfaction
Increase the feeling of receiving personalized care
Accelerate patient healing
Educate and empower patients with effective self-care
Nursing Goals
Non-invasive methods to relieve patients' pain and anxiety
Increase patient care skills and options
Apply holistic nursing theory to patient care
Deepen the caring relationship with patients
Receive quick and effective relief for stress, tension and pain on the job
Receive meaningful continuing education
Feel valued and invested in as an employee
Administrative Goals
Increase HCAHPS patient satisfaction scores
Improve pain management
Accelerate patient healing
Raise nurse job satisfaction and retention
Meet and improve JCAHO, Magnet and Planetree standards
Offer nurses therapies to reduce their stress and pain, and help them feel cared for and invested in
Seamlessly create an integrative care program that increases patient care options
Invest in nurse continuing education
Improve reputation in community